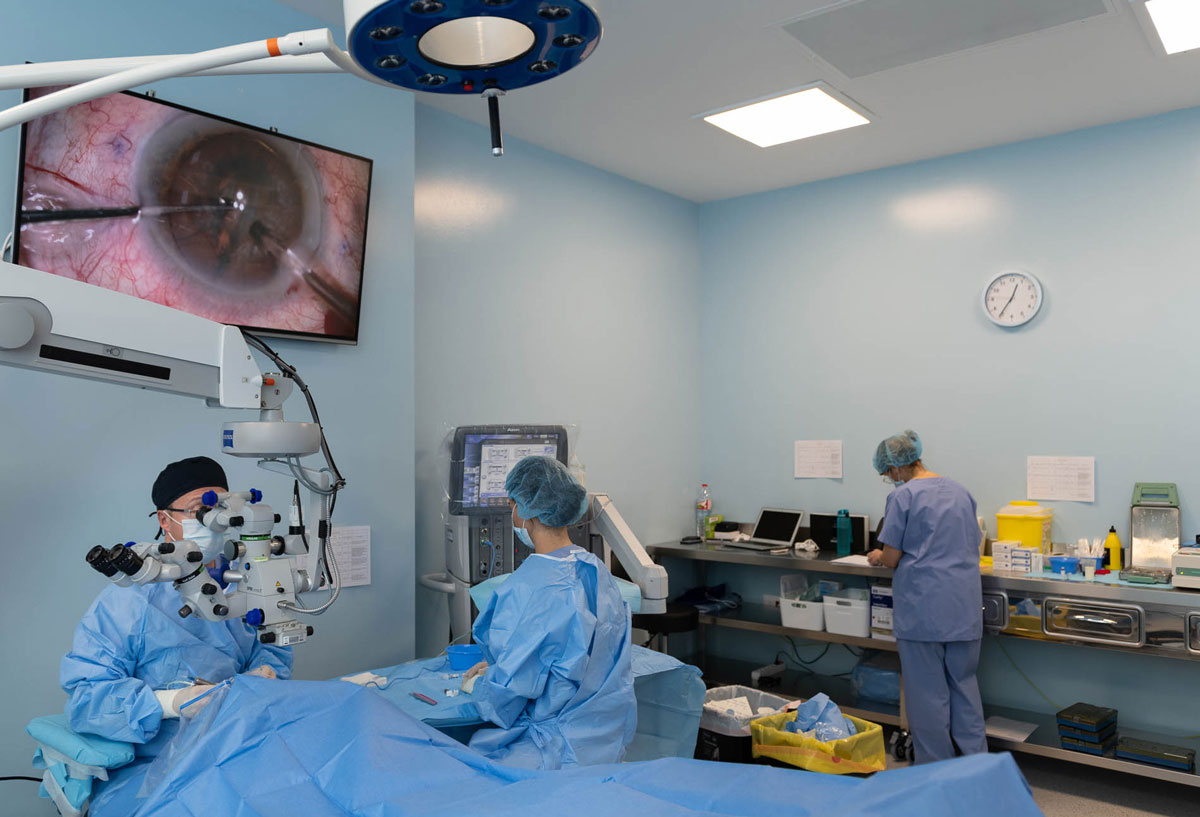 We couldn't be happier: we opened our own operating room in our clinic in Denia.
Until now, surgical operations were performed by Dr Ferrer and his team at the Medimar International Hospital, located in Alicante. The care and equipment were perfect, but this meant that a large part of our patients, located in the northern Costa Blanca (Denia, Javea, Moraira …), had to travel to Alicante to have the operation performed.
The change to the new clinic in Calle la Vía, 34d, much more spacious than the previous one, has meant the possibility of building a complete operating room, with its necessary annexes (boxes, lockers, etc.), which allows us to give faster and more comfortable care to our patients.
The operations usually performed in the operating room range from refractive surgeries, cataract, glaucoma, Relex Smile, ……
The operating room, after having passed the required health controls, has been inaugurated with total success.